Villages rich in history and tradition, magical landscapes, unspoiled nature. Our company was born in Valnerina, an enchanted valley in the heart of green Umbria, a few steps from the Marmore waterfall, a land of truffles, as it has always been. A special territory where the naturalness of the products is preserved, of which we guarantee the genuineness. The truffle is an essential part of the gastronomic culture of this area of central Italy, where the production of excellent quality truffles is present all year round. 
Here nature is the real protagonist: the woods are intense, the landscapes unique and spectacular. In this mountain scenery crossed by water, the gold of the earth reveals itself to which a collective capital of history, traditions and culture is linked, which has earned it the candidacy for Unesco's "intangible heritage". For over half a century our family has been passionately dedicated to the collection of truffles. Every day we are committed to telling stories that offer treasures of flavors appreciated all over the world.
Stories that enchant, with their slow rhythms, in a land, Umbria, rich in water and nature, where everything is still on a human scale and where the most precious fruit is collected. Our wonderful adventure begins in 2007, after having treasured both the family passion, cultivated by our father, and the entrepreneurial spirit, courage and resourcefulness of our maternal grandfather Romano Arbuatti, whose initials, A.R., are our signature.
Elisabetta and Leonardo Matteucci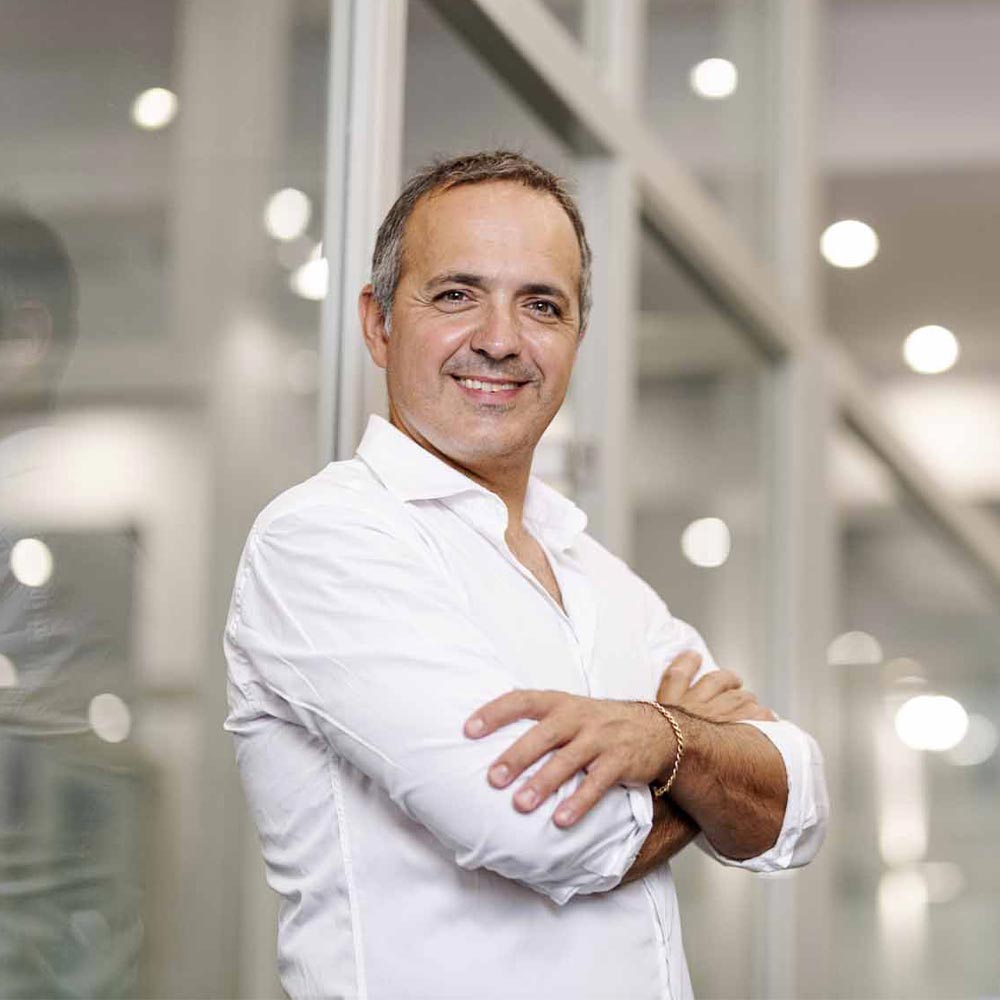 Leonardo Matteucci
Administrator
Elisabetta Matteucci
Administrator
Growth and innovation with solid roots in tradition
Entering the agri-food sector was a bet for us, who with a pinch of folly and a lot of courage have made our dream come true and now we aim to implement the short chain, through the purchase of land to build new truffle plants. 
It all started with a small workshop, which gradually reached abroad as well, first touching Europe and then the Asian market. 
With passion and professionalism we develop customized recipes for importers and distributors. 
Together with truffles we yearn for spreading the beauty of the Umbrian territory around the world, combining everything with craftsmanship, high quality, dynamism and an excellent service offered to the end customer, whose requests are promptly met.
The High quality of our products.
Careful selection and classification of truffles in super extra, extra and first choice.
Care and love during the search and the picking of the product.
Respect for tradition in the productive process.
Tradition that we hand down from generation to generation.
These are our principles.
These are the guideline that inspire our activity and allow us to make the difference from other firms that define themselves as "traditional producers".
We offer products of superior quality, authenticity and freshness, because we think this is the best way to satisfy the always more exigent and selective requests of our customers.
The truffle is a precious mushroom that must be transformed so that a quality result can arrive on the tables, enhanced by faithful territorial gastronomic traditions. The history of the truffle and its collection are long centuries and are intertwined with memories and sacredness. It is Pliny the Elder, a Latin writer and naturalist, who in the first century AD tells how the precious truffle is the result of water, heat and lightning.
Jupiter, lord of Olympus, throws lightning near a sacred oak that gives birth to the truffle from its roots. The undisputed protagonist of the tables of nobles and high prelates, the truffle has always been a highly appreciated food whose aroma causes an almost ecstatic effect. It lives underground in symbiosis with the roots of some trees including the oak, the holm oak, the poplar and the linden, from which it feeds by drawing water, mineral salts, fibers and organic substances. Where there is a truffle, nature breathes and is intact: it is in fact considered a true environmental sentinel, because it does not tolerate pollution and anything that is harmful to nature itself. Before the dog, in tradition, it is the pig, an almost mythological figure, that collects truffles, a real glutton with a very refined sense of smell.
Il tartufo è un pregiato fungo che deve essere trasformato perché sulle tavole possa arrivare un risultato di qualità, esaltato da fedeli tradizioni gastronomiche territoriali. La sua storia e quella della sua raccolta sono lunghe secoli e si intrecciano di memorie e di sacralità. E' Plinio il Vecchio, scrittore e naturalista latino, che nel I secolo d.C. narra come il prezioso tartufo sia il frutto di acqua, calore e fulmini.
Giove, signore dell'Olimpo, scaglia un fulmine vicino ad una sacra quercia che dalle sue radici partorisce il tartufo. Protagonista indiscusso delle mense di nobili e alti prelati, il tartufo è da sempre un cibo altamente apprezzato il cui aroma provoca un effetto quasi estatico. Vive sottoterra in simbiosi con le radici di alcuni alberi tra cui proprio la quercia, il leccio, il pioppo e il tiglio, da cui si nutre traendone acqua, sali minerali, fibre e sostanze organiche. Dove c'è un tartufo, la natura respira ed è intatta: è infatti considerata una vera sentinella ambientale, perché non tollera l'inquinamento e tutto ciò che risulta dannoso alla natura stessa. Prima del cane, nella tradizione, è il maialino, figura quasi mitologica, a raccogliere i tartufi, un vero e proprio ghiottone e dall'olfatto raffinatissimo.
Oggi in Italia non è più consentito l'utilizzo del maiale, al quale viene sostituito il cane addestrato e coinvolto in un processo che non solo tutela l'animale, ma anche il tartufo e l'ambiente circostante.